DOF & Rubrik Data Protection
Learn about how Rubrik responded to Colchester Institute seeking a solution to help them better manage and protect their data.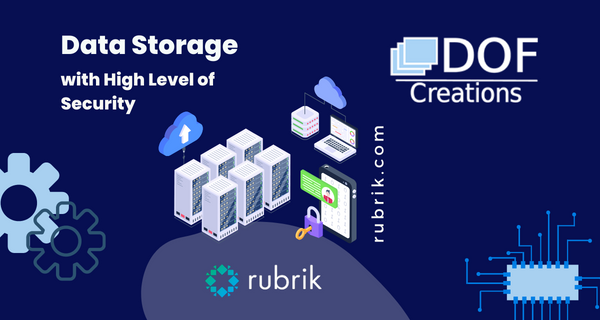 DOF and Rubrik utilize powerful data management solutions to assist SLED entities in managing and protecting their data while streamlining IT operations to save time and resources. We are proud to partner with Rubrik to bring you this powerful technology.
DOF and Rubrik have both prospered from a collaborative relationship to help strengthen organizations cybersecurity and data security.
Read this case study from Rubrik about how they deployed solutions that DOF utilizes to protect your organization.
When Colchester Institute first approached Rubrik, they sought a solution to help them better manage and protect their growing volumes of data. With a wide range of programs and courses, the Institute generates and stores significant data, including student records, financial information, and research materials. Ensuring that this data was secure, accessible, and easy to manage was a top priority for the Institute.
Read more: https://www.rubrik.com/customers/colchester-institute 
Subscribe to the Latest Updates.