Aruba & DOF Creations
Learn how DOF and Aruba partner to bring powerful networking to your organization with an Aruba solutions brief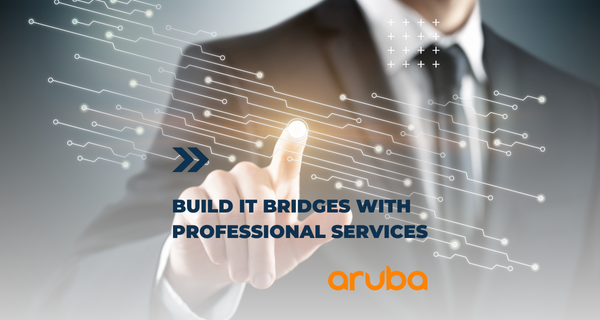 HPE-Aruba is a leading networking and connectivity provider serving leading US entities from the Pentagon to Apple. As one of the few networking partners with a full set of compliance resources, Aruba ensures that its customers are compliant with an ever-evolving and an intensifying array of regulatory requirements impacting security and operations.
As an Aruba partner, DOF has been able to leverage a high-powered resource to support innovation and transformation. This includes fueling digital transformation in education, the continued evolution of public service through connectivity for smart cities, or increasing wireless performance across enterprises for teams (in the office or in the field, no matter what tools and technologies they use).
Our work with Aruba has made such a difference in our effort to give our customers peace of mind and relief from growing network security and connectivity challenges. knowing that we are working with the best technology.
Check out the Aruba solution brief on various case studies, use cases, and federal technology implementation "Solutions to address today's work and operational challenges" below to learn more about the technology DOF utilizes to help build scalable solutions for entities across the SLED sector.
Subscribe to the Latest Updates.